Ceramic Cream Countertop Clock
Delivery Time
Usually Within 7 To 12 Days

Product Details
Measurements
4.7*3.6*4.7 in
Enhance the charm of your living space with our exquisitely crafted Ceramic Countertop Clock. This stunning timepiece seamlessly blends functionality and elegance, making it a perfect addition to any room or décor style.

Features:
Premium Quality Materials: This countertop clock is meticulously handcrafted using high-grade ceramic, ensuring its durability and longevity. The smooth, glazed finish adds a touch of sophistication to its overall appearance.
Stylish Design: The clock features a minimalist and contemporary design that complements various interior styles, from modern to traditional. Its sleek and timeless look makes it a versatile decorative piece for any space.
Accurate Timekeeping: The precise quartz movement mechanism ensures accurate timekeeping, allowing you to rely on this clock for punctuality and time management.
Non-Ticking Silent Movement: Enjoy a peaceful and quiet environment with the non-ticking silent movement, ensuring a disturbance-free experience, particularly during nighttime.
Versatile Placement: Designed for countertop use, this clock fits perfectly on any table, shelf, desk, or mantelpiece. Its compact size makes it suitable for smaller spaces as well.
Ideal Gift: Surprise your loved ones with this elegant and practical gift for various occasions, such as housewarmings, birthdays, weddings, or anniversaries.
Specifications:
Material: Ceramic
Size: 4.7*3.6*4.7in
Note: Batteries not included.
Revitalize your living space with the timeless appeal of our Ceramic Countertop Clock. Whether it's placed in the kitchen, living room, bedroom, or office, this exquisite timepiece will elevate the aesthetics and functionality of any room. Don't miss the opportunity to add a touch of elegance to your space; get yours now!
Precautionary Note:
1. Art ceramics made by hand, individual may have pinholes, black spots and minor unevenness, etc. is normal.
2. Size for manual measurement may have a 2-4 mm error.
3. physical shooting, due to shooting light, different monitors, and other reasons there may be a slight color difference, please prevail in kind.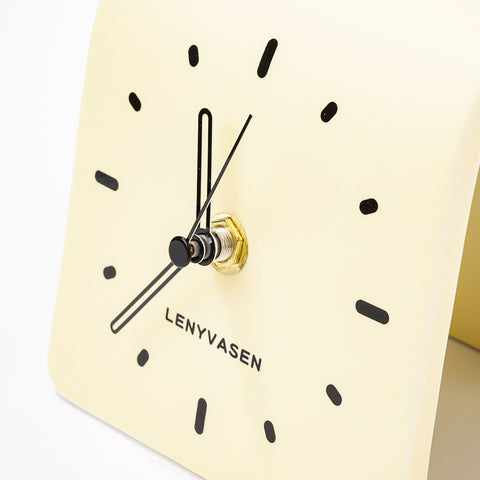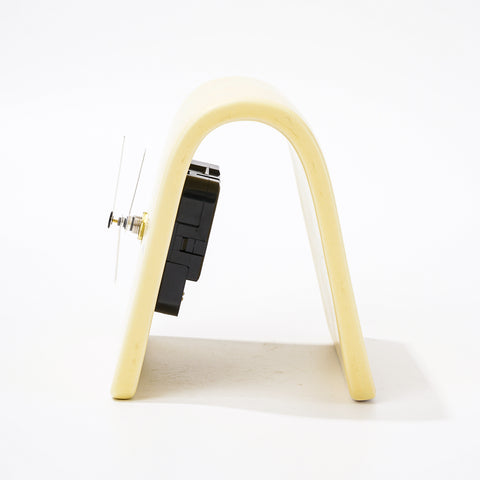 Related Room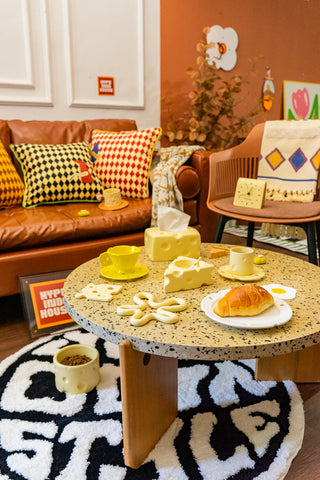 Hype Family
Join our Hype Family! Share your love for our products and connect with fellow enthusiasts. Reach out via customer service to make your feedback count!
for Tailwind only
for tailwind
Real Shots, Real Products, Real Excitement
Your Destination for Trending Home Decor
Endless Possibilities for Every Space