Cheese Fun Tissue Box
"Thick ceramic material"
$35.99
$57.99
you save

$22.00
Delivery Time
Usually Within 7 To 12 Days

Product Details
Measurements
3.7*7.1*5.5 inch
Product Description

Introducing our exquisite Ceramic Cheese Tissue Box, adding a touch of uniqueness and practicality to your home decor! This tissue box is crafted from high-quality ceramic using meticulous craftsmanship, featuring an elegant cheese-inspired design. Its captivating appearance not only provides a convenient storage solution for your tissues but also enhances the charm of your living space.
The Ceramic Cheese Tissue Box is designed to accommodate standard tissue box sizes and comes with a user-friendly opening for effortless tissue replacement. It can be placed on dining tables, living rooms, bathrooms, and more, serving both as a functional accessory and an eye-catching decorative piece suitable for display in windows or on shelves.
Beyond its alluring aesthetics, the ceramic material of this tissue box ensures easy cleaning and durability, maintaining its pristine condition for a long time. Simply wipe it clean to keep it looking as good as new. Whether you're using it for yourself or presenting it as a thoughtful gift to friends or family, the Ceramic Cheese Tissue Box will become a highlight in home decor, bringing joy and practicality to your everyday life. Elevate your living spaces with a touch of refinement and warmth by choosing our Ceramic Cheese Tissue Box - a delightful addition to any home!
Precautionary Note:
1. Art ceramics made by hand, individual may have pinholes, black spots and minor unevenness, etc. is normal.
2. Size for manual measurement may have a 2-4 mm error.
3. physical shooting, due to shooting light, different monitors, and other reasons there may be a slight color difference, please prevail in kind.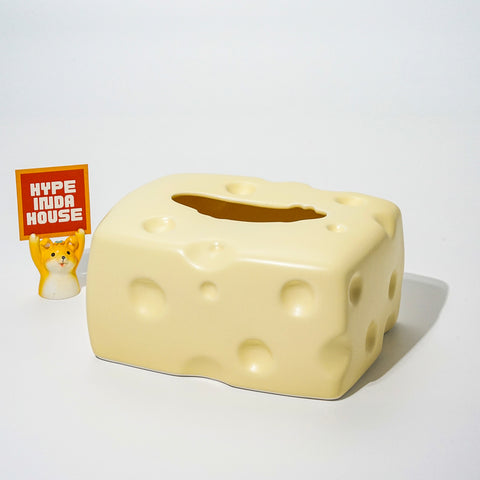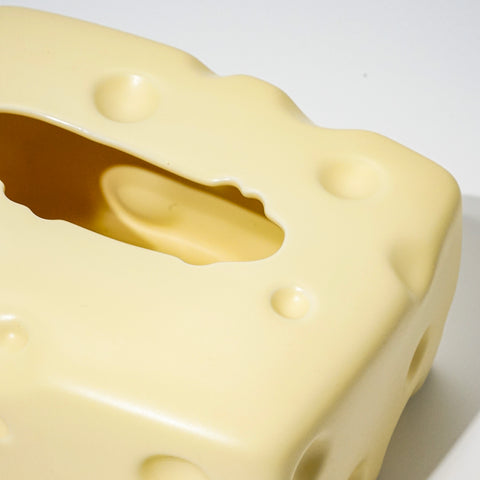 Related Room
Hype Family
Join our Hype Family! Share your love for our products and connect with fellow enthusiasts. Reach out via customer service to make your feedback count!
for Tailwind only
for tailwind
Real Shots, Real Products, Real Excitement
Your Destination for Trending Home Decor
Endless Possibilities for Every Space