Geometric Modern Placemats
Delivery Time
Usually Within 7 To 12 Days

Product Details
Measurements
11.8*17.7 inch
Crafted from high-quality PU material, this table mat offers both aesthetic appeal and practical protection for your table surface.
Key Features:
Geometric Elegance: The intricate geometric design adds a touch of modern sophistication to your dining setup, elevating the visual appeal of your table.
Premium PU Material: Our table mat is meticulously crafted from premium PU material, ensuring durability, water-resistance, and easy maintenance. The PU surface effectively shields your table from spills, stains, and scratches, making it ideal for daily use.
Versatile Protection: This table mat provides comprehensive protection for your table, preventing heat damage from hot plates, spills from food and beverages, and accidental marks from utensils.
Easy to Clean: Cleaning is a breeze with the Geometric PU Table Mat. Simply wipe off spills and messes with a damp cloth, and it's ready to use again, maintaining its elegant appearance.
Non-Slip Design: The back of the table mat features a non-slip texture, keeping it securely in place on your table without slipping or sliding during mealtime.
Perfect Size: With its thoughtfully designed dimensions, our table mat accommodates various table shapes and sizes, ensuring complete coverage and protection.
Note: Product color and design may slightly vary due to lighting and monitor settings.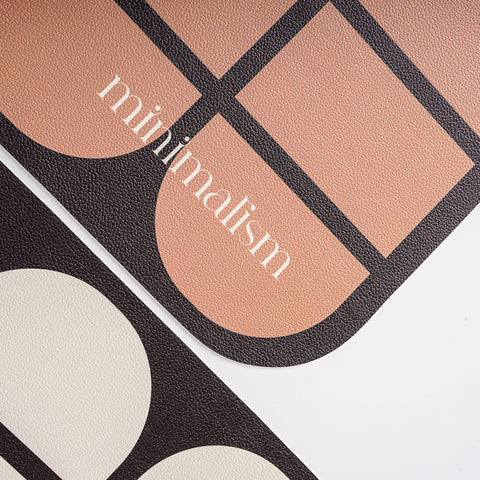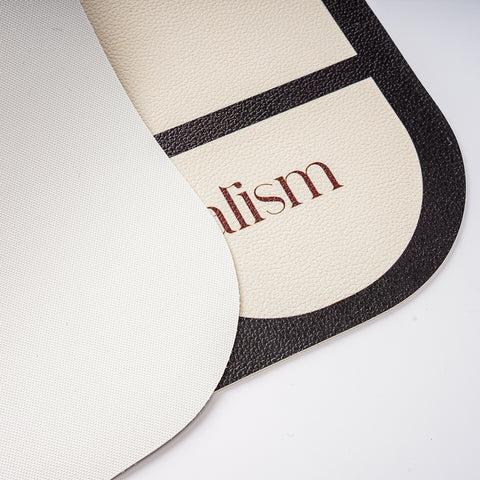 Hype Family
Join our Hype Family! Share your love for our products and connect with fellow enthusiasts. Reach out via customer service to make your feedback count!
for Tailwind only
for tailwind
Real Shots, Real Products, Real Excitement
Your Destination for Trending Home Decor
Endless Possibilities for Every Space