Long Cheese Block Toothbrush Organizer
Delivery Time
Usually Within 7 To 12 Days

Product Details
Measurements
Single Hole: 1.6*1.3*1.7 inch
Double Hole: 2.9*1.3*1.7 inch
Three Holes: 4.4*1.3*1.7 inch
Four Holes: 5.9*1.3*1.7 inch
Product Description:
Add a touch of whimsy and organization to your bathroom countertop with our delightful Ceramic Cheese-Style Toothbrush Holder. This charming and functional accessory brings a smile to your face while keeping your toothbrushes neatly arranged and easily accessible.
Features:
Premium Ceramic Material: Crafted from high-quality ceramic, this toothbrush holder boasts sturdiness and durability. The smooth glaze finish enhances its appearance, adding a touch of elegance to your daily routine.
Ample Storage Space: The elongated design of the holder allows for the convenient storage of multiple toothbrushes. It easily accommodates regular toothbrushes as well as electric toothbrushes, ensuring a clutter-free and tidy bathroom.
Non-Slip Base: The toothbrush holder is thoughtfully designed with a non-slip base, ensuring stability on your countertop or bathroom shelf. Say goodbye to accidental spills and keep your toothbrushes secure.
Easy to Clean: Cleaning this holder is effortless. Simply wipe it with a damp cloth to maintain its pristine appearance, making it a hassle-free addition to your bathroom routine.
Versatile Usage: While primarily designed for toothbrush storage, this holder can also be used to organize other small items like makeup brushes, razors, or pens, adding functionality to its charming form.
Ideal Gift Choice: Surprise your friends and family with this delightful and practical toothbrush holder. Its adorable cheese-inspired design makes it a thoughtful and unique gift for birthdays, housewarmings, or any special occasion.
Precautionary Note:
1. Art ceramics made by hand, individual may have pinholes, black spots and minor unevenness, etc. is normal.
2. Size for manual measurement may have a 2-4 mm error.
3. physical shooting, due to shooting light, different monitors, and other reasons there may be a slight color difference, please prevail in kind.
Size:
Single Hole:1.6*1.3*1.7in
Double Hole:2.9*1.3*1.7in
Three Holes:4.4*1.3*1.7in
Four Holes:5.9*1.3*1.7in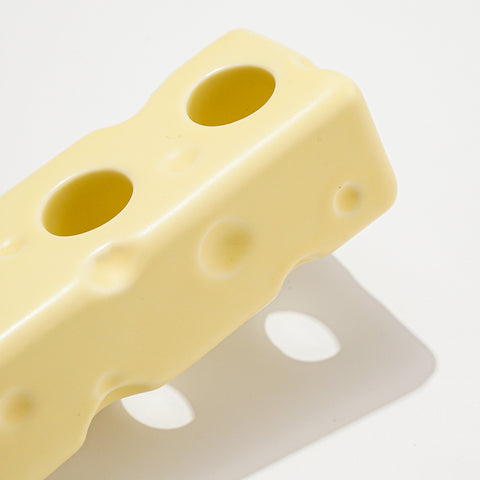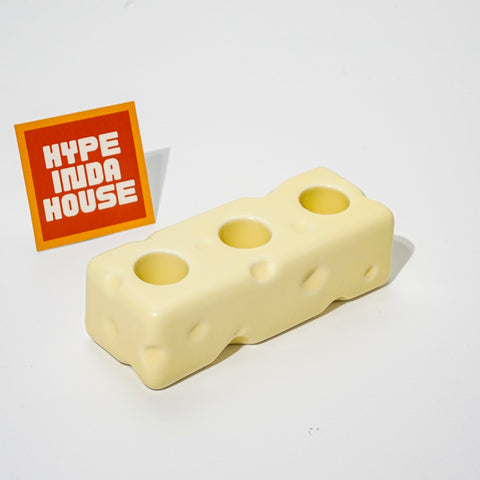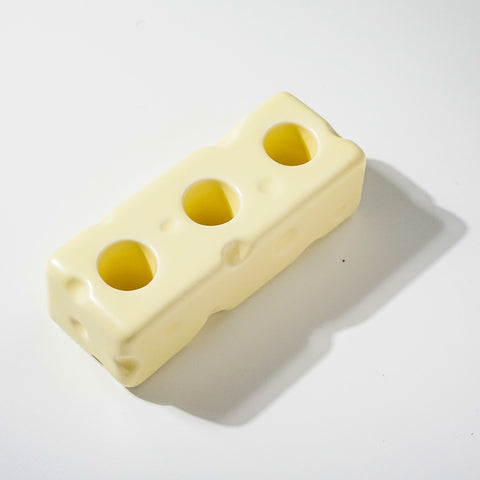 Hype Family
Join our Hype Family! Share your love for our products and connect with fellow enthusiasts. Reach out via customer service to make your feedback count!
for Tailwind only
for tailwind
Real Shots, Real Products, Real Excitement
Your Destination for Trending Home Decor
Endless Possibilities for Every Space