Original Gemstone Mug Coffee Cup Set
Delivery Time
Usually Within 7 To 12 Days

Product Details
Composition
304 Double-Layer Thickened Stainless Steel & Ceramic Electroplated Silver
Measurements
Mug: 2.6*3 inch
Tray: 7.7*5.3*0.6 inch
Description:

Mug Dimensions: 2.6 inches x 3 inches
Mug Capacity: 260ml
Tray Dimensions: 7.7 inches x 5.3 inches x 0.6 inches

Material: Coffee Cup: Crafted from 304 double-layer thickened stainless steel, ensuring durability and optimal insulation for your beverages.
Tray: Made from ceramic and finished with an elegant electroplated silver design, adding a touch of sophistication to your coffee serving.

Elegance and Style: The gemstone-inspired design adds a touch of elegance to your coffee time, making it a delightful addition to your table setting.

Double-layer Insulation: The 304 stainless steel mug provides excellent insulation, keeping your beverages hot or cold for longer durations.

Easy Maintenance: The ceramic tray is easy to clean and maintain, making it ideal for daily use.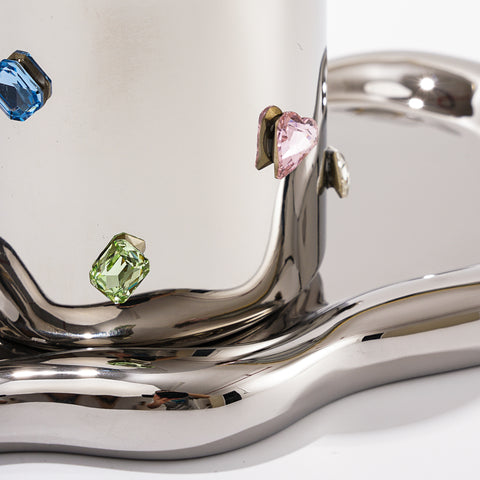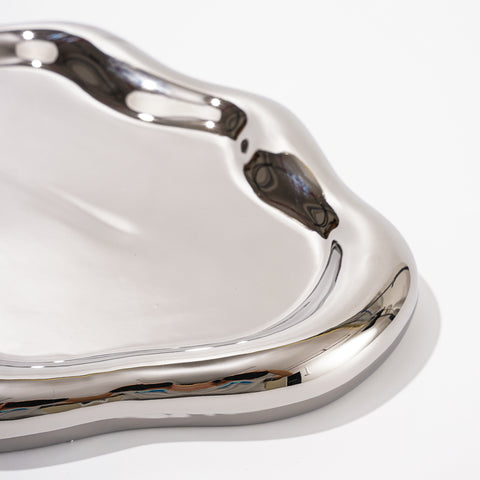 Hype Family
Join our Hype Family! Share your love for our products and connect with fellow enthusiasts. Reach out via customer service to make your feedback count!
for Tailwind only
for tailwind
Real Shots, Real Products, Real Excitement
Your Destination for Trending Home Decor
Endless Possibilities for Every Space