8 Color Cotton Linen Placemats 1PCS
Delivery Time
Usually Within 7 To 12 Days

Product Details
Measurements
11.8*19.6 inch
Crafted from high-quality cotton linen fabric, this table mat not only protects your table but also adds a touch of rustic sophistication to your dining space.
Key Features:
Premium Cotton Linen Material: Our table mat is expertly crafted from premium cotton linen fabric, ensuring durability, breathability, and a soft texture that complements your table settings.
Enhanced Protection: This table mat acts as a reliable barrier against spills, stains, heat, and scratches, safeguarding your table from the rigors of daily use and maintaining its beauty.
Effortless Maintenance: Cleaning the Cotton Linen Table Mat is hassle-free. Simply toss it in the washing machine and enjoy the convenience of easy cleaning, preserving its natural aesthetics.
Versatile Versatility: Whether you're hosting a formal dinner or a casual brunch, this table mat is adaptable to various occasions, effortlessly enhancing the presentation of your table.
Artistic Versatility: Beyond its practical use, the Cotton Linen Table Mat can be a canvas for creative styling, allowing you to play with decorative elements to match your unique aesthetic.
Related Room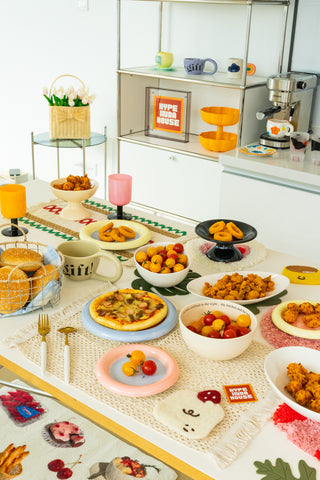 Please note that due to the nature of the fabric, slight variations in color and texture may occur, adding to the product's unique character.
Hype Family
Join our Hype Family! Share your love for our products and connect with fellow enthusiasts. Reach out via customer service to make your feedback count!
for Tailwind only
for tailwind
Real Shots, Real Products, Real Excitement
Your Destination for Trending Home Decor
Endless Possibilities for Every Space