Ceramic Desktop Stand
Shipping & Returns
This item ships within 1-5 business days.
The shipping times will vary depending on the country of delivery, the weight of the parcel, and the dimensions of the package. Based on statistics, if your address is correct, 90% of orders will be delivered within 7-10 days.
Additionally, some items may be shipped separately.
You can easily return an item for a refund within 30 days of order fulfillment through your original payment method, subject to return shipping charges and non-refundable shipping charges on the original order. You can operate by yourself through our Return Center.
If the quality issue is our fault, you can get a full refund without returning the product. Customer experience is our top priority.
Product Details
Measurements
L: 6.3*W: 2.7*H: 2.7 inch
Want to see what it looks like in your home?
Some products support augmented reality functionality, allowing you to preview the product in your home. Everything are modeled from real size.
If your device supports this feature, you may see "View in your space" button, simply click on it, then experience the magic.
For more informations, check our Introduction video
Description:

Stylish Design: The Ceramic Desktop Stand boasts a minimalist and contemporary design that complements any decor. Its smooth, glossy finish adds a touch of sophistication to your workspace.

Multiple Uses: This stand is highly versatile and can be used to hold a variety of items such as phones, tablets, business cards, pens, or decorative objects. It's perfect for keeping your essentials organized and within easy reach.

Durable Build: Crafted from premium ceramics, this stand is not only visually appealing but also built to last. It is sturdy and stable, ensuring your items are safely supported.

Compact Size: It's compact enough to fit on any desk or tabletop without taking up too much space.

Easy Maintenance: Cleaning the Ceramic Desktop Stand is a breeze; simply wipe it down with a damp cloth to keep it looking pristine.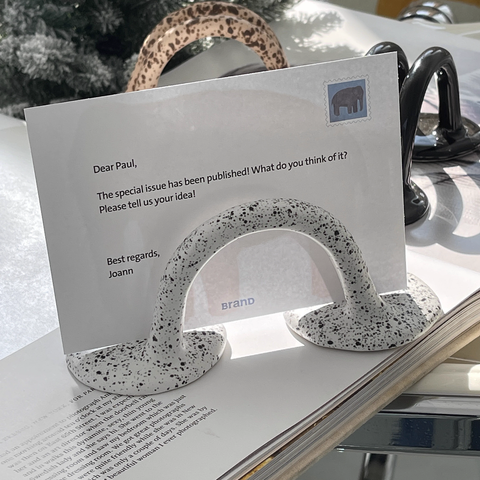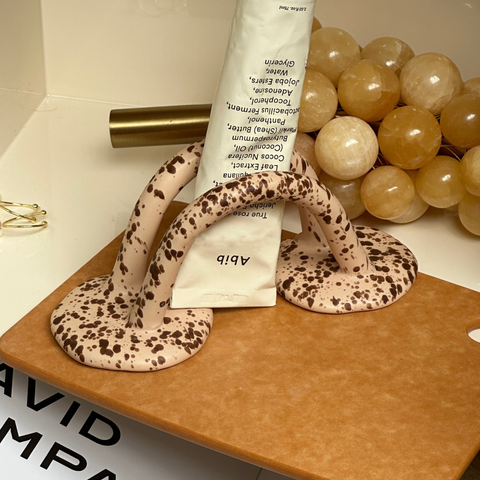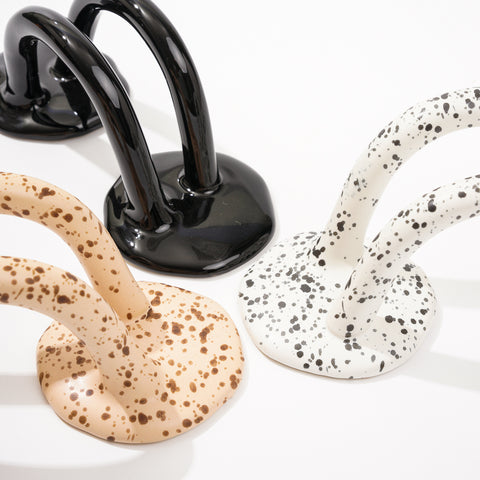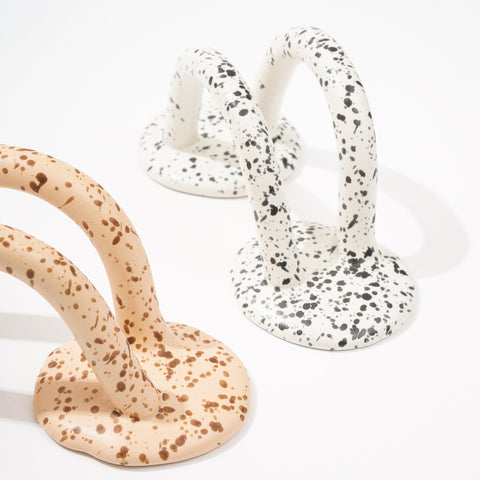 Related Room