Coffee Pattern Placemat
Delivery Time
Usually Within 7 To 12 Days

Product Details
Measurements
11.8*17.7 in
Crafted from soft and high-quality cotton, this table mat features coffee-themed patterns that add a touch of whimsy to your dining table.
Key Features:
Coffee Lover's Delight: Embrace your love for coffee with this table mat adorned with captivating coffee-inspired patterns, perfect for adding a cozy and inviting vibe to your dining area.
Premium Cotton Comfort: Made from plush cotton material, this table mat not only offers a comfortable texture but also provides protection for your table from spills, stains, and minor scratches.
Stylish Functionality: Enhance your dining setup with the dual benefits of aesthetic appeal and practicality. The coffee-themed patterns infuse personality into your table arrangement.
Easy Maintenance: Keeping your Coffee Pattern Cotton Table Mat clean is effortless. Simply toss it in the washing machine and enjoy the convenience of quick cleaning, ensuring its longevity.
Versatile Use: Whether you're enjoying a leisurely breakfast or hosting a casual get-together, this table mat effortlessly suits various occasions, elevating your table presentation.
Great Gift Idea: Share your passion for coffee with friends and family by gifting them this charming coffee-patterned table mat, a perfect present for coffee enthusiasts.
Size:11.8*17.7in
Note: Product colors and patterns may vary slightly due to screen settings and manufacturing processes.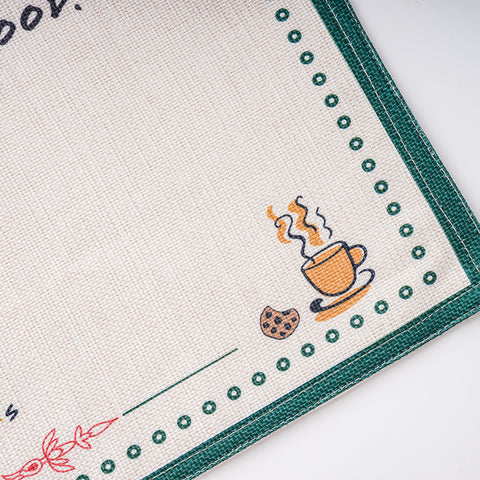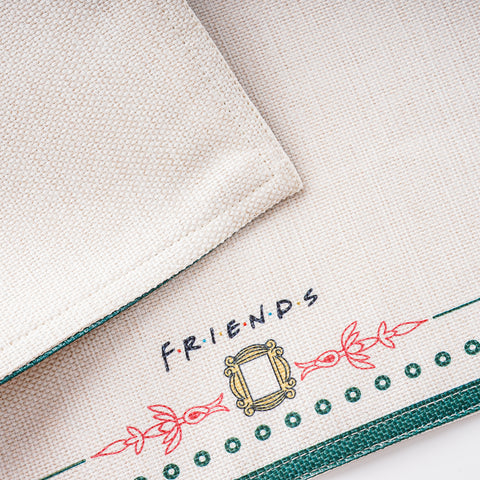 Related Room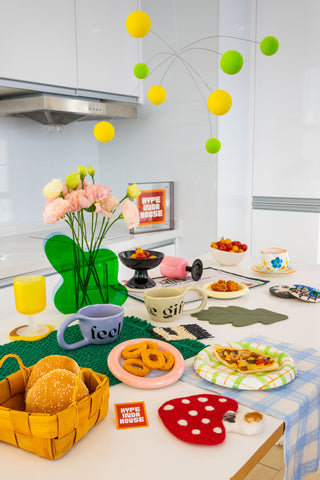 Hype Family
Join our Hype Family! Share your love for our products and connect with fellow enthusiasts. Reach out via customer service to make your feedback count!
for Tailwind only
for tailwind
Real Shots, Real Products, Real Excitement
Your Destination for Trending Home Decor
Endless Possibilities for Every Space