Round Striped Rug
Shipping & Returns
This item ships within 1-5 business days.
The shipping times will vary depending on the country of delivery, the weight of the parcel, and the dimensions of the package. Based on statistics, if your address is correct, 90% of orders will be delivered within 7-10 days.
Additionally, some items may be shipped separately.
You can easily return this item within 30 days of purchase for a refund to the original payment method, minus a $8 return shipping fee and the original shipping charges. If the quality issue is our fault, you can get a full refund without returning the product. Customer experience is our top priority.
Want to see what it looks like in your home?
Some products support augmented reality functionality, allowing you to preview the product in your home. Everything are modeled from real size.
If your device supports this feature, you may see "View in your space" button, simply click on it, then experience the magic.
For more informations, check our Introduction video
Description:

Eye-catching Design: The Round Letter Rug features a captivating design that adds a touch of modernity to any room. The contrasting letters stand out, making it both stylish and visually appealing.

Premium Quality: Crafted with care, the rug is made from high-quality loop pile material. This choice of material not only ensures durability but also provides a soft and plush feel underfoot.

Perfect Size: This rug is the right fit for many areas in your home, including living rooms, bedrooms, playrooms, and more. It offers just the right coverage to elevate your space.

Easy Maintenance: The loop pile construction facilitates effortless maintenance. Regular vacuuming and spot cleaning are all you need to keep this rug looking fresh and vibrant.

Versatile Use: The Round Letter Rug is versatile and complements a variety of interior design styles. Whether you have a contemporary or traditional setting, this rug is sure to blend seamlessly.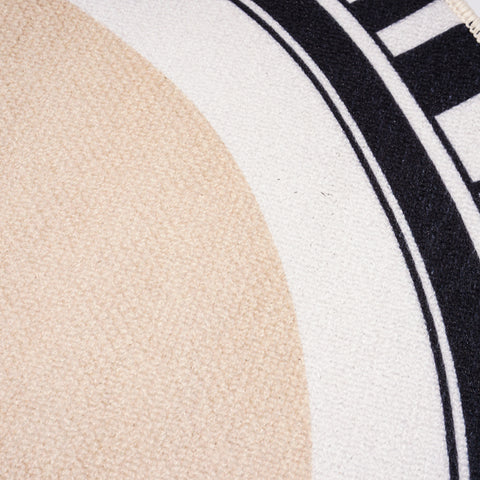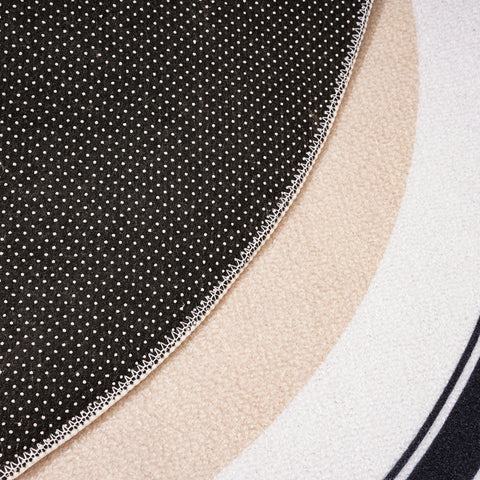 Related Room