Shaped Ceramic Striped Mug
Shipping & Returns
This item ships within 1-5 business days.
The shipping times will vary depending on the country of delivery, the weight of the parcel, and the dimensions of the package. Based on statistics, if your address is correct, 90% of orders will be delivered within 7-10 days.
Additionally, some items may be shipped separately.
You can easily return an item for a refund within 30 days of order fulfillment through your original payment method, subject to return shipping charges and non-refundable shipping charges on the original order. You can operate by yourself through our Return Center.
If the quality issue is our fault, you can get a full refund without returning the product. Customer experience is our top priority.
Want to see what it looks like in your home?
Some products support augmented reality functionality, allowing you to preview the product in your home. Everything are modeled from real size.
If your device supports this feature, you may see "View in your space" button, simply click on it, then experience the magic.
For more informations, check our Introduction video
Description:

Distinctive Design: The mug features a distinctive shape and eye-catching striped pattern, making it a stylish addition to any table setting or kitchen décor.

Premium Ceramic Construction: Crafted from high-quality ceramics, this mug ensures durability and longevity. It's resistant to chipping, cracking, and fading, ensuring a lasting product life.

Versatile Use: The mug is suitable for a variety of beverages, including coffee, tea, hot chocolate, or even as a soup mug. Its versatility makes it an essential addition to your kitchenware collection.

Usage Tips:

Avoid exposing the mug to extreme temperature changes to prevent potential damage.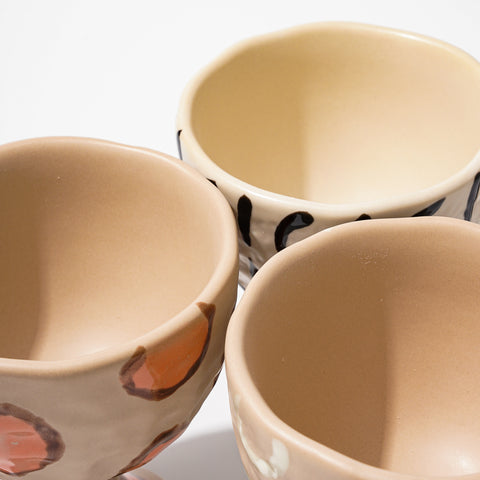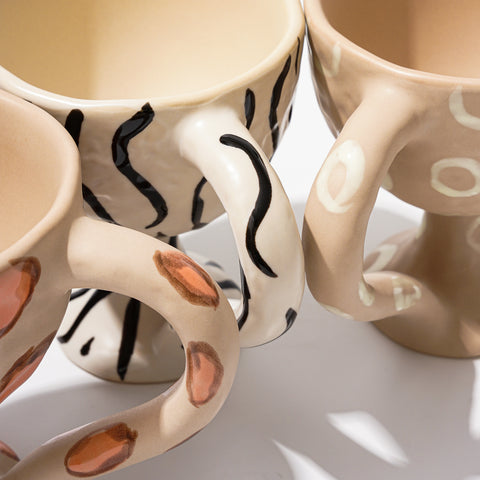 Related Room